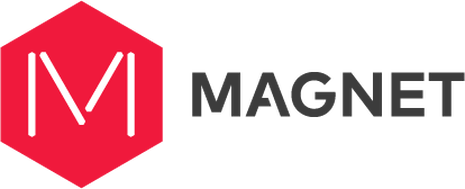 What is it?
Funded by the Government of Canada, SWPP provides employers with wage subsidies of up to $7,500 to hire post-secondary students for paid work experiences. Students in turn benefit with quality work experience so they can secure employment in their chosen fields of study.
Is it right for my business?
Eligibility requirements for businesses to access SWPP wage subsidies include:
Registered, Canadian business or not-for-profit.
Federal, Provincial, Territorial and Municipal Government does not qualify.
Are committed to paying the student for the role.
Are willing to provide a quality learning experience to a PSE student.
Has the financial capacity to pay the student for the duration of the placement in full (the wage subsidy will be administered after receiving the final pay stub at the end of the placement). For a full list of requirements, please visit swpp.magnet.today.
How can I use it?
Employers can submit their SWPP application at swpp. magnet.today. Businesses can hire multiple Canadian post-secondary students and access up to $7,500 in support for each placement.
What are the benefits of using it?
SWPP is a tool that allows employers to make connections with student talent. For businesses and industries expecting waves of retirement in the near future, creating connections with students is an essential step in ensuring skill succession and a steady pipeline of talent. Thanks to the subsidies offered by SWPP and funder ESDC, employers can make those connections while saving costs.
SWPP can also support businesses in a period of recovery by allowing them to enhance their capacity with new hires and offset costs with the program's wage subsidies.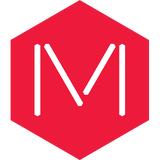 OUTCOME CAMPUS CONNECT
What is it?
Outcome Campus Connect is Canada's largest online student recruitment tool. Employers using Magnet can use the Outcome Campus Connect functionality to send job postings to 85+ post-secondary institutions with a single click. Employers can also opt to send their posting to specific college, university, or CEGEP job boards.
Is it right for my business?
Employers can access Outcome Campus Connect with their free Magnet account. Using Outcome Campus Connect to send your job posting to post-secondary institutions across Canada is also free once you've registered on Magnet. Businesses of any size and in any industry with an interest in hiring students for work-integrated learning placements, internships, or co-op positions can use Outcome Campus Connect to promote opportunities to Canadian post-secondary students.
How can I use it?
Outcome Campus Connect is available to employers who register for a free Magnet account. When you post a job to the network, you can use the Outcome Campus Connect filter to send your posting to specific school job boards or the full network of 85+ post-secondary institutions across Canada.
What are the benefits of using it?
Employers can reach the right candidates at university and college institutions, with ONE job posting:
Posting job opportunities with Outcome Campus Connect is free and connects you to students across Canada.
​Direct your posting to specific schools, programs, and regions.
Connect with over 1 million students across 85 university and college institutions through Magnet's integration with Orbis.
Suitable for businesses of all sizes through creation of an account on Magnet.