By becoming a member of the Moose Jaw & District Chamber of Commerce, you are entitled to numerous benefits and promotional opportunities.
ChambersPlan - Group Health Insurance Plans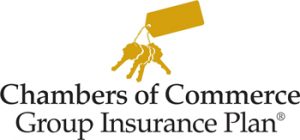 Chamber members have access to Canada's largest employee benefits plan targeted to small-to-medium sized business.
Operating since the early 1970s, Chambers Plan now provides coverage to over 30,000 firms like yours. Regardless of the size of your organization Chambers Plan can be customized to meet your needs, request a free quote today and let us show you how we can customize a plan for you.
Established

Your firm's rates will remain stable regardless of claims history. Additionally, Chambers Plan Group Health Insurance is non-cancelable due to any claims experienced by your firm. Your company will never be singled out for a rate increase, ever.

Local

Your business is unique, so your business needs unique coverage. That is why a local Chambers Plan advisor administers your employee health benefits plan. A Chambers Plan advisor is a member of your community. Whether you want to add dental coverage, change or update, or simply ask a question, your advisor is there for you.

Customizable

Coverage can be tailored to suit your needs. Customize your plan selecting from a wide range of coverage – life, health, dental, disability, critical illness and much more! As well, Chambers Plan members have access to my-benefits® an online management tool. This tool allows you to administer your plan anywhere, anytime.

Comprehensive

Chambers Plan offers traditional coverage such as life, health, dental and disability, critical illness and so much more. No matter the size of your business we have a comprehensive group health insurance package for you. Enjoy guaranteed renewal coverage and outstanding service through your local advisor.

Additional Benefits

At no extra cost, every plan comes with Chambers Plan's Business Assistance Program, access to Teladoc® and access to the Best Doctors® program, a truly valuable resource. The Best Doctors® program helps members get a second opinion and advice from some of the world's leading medical experts in a wide range of medical fields. The Teladoc® telemedicine service helps firms/employees consult with a physician about non-urgent medical matters by video conference or by phone, in Canada or the U.S., 24 hours a day, 365 days a year.
Chambers Plan is proud to deliver these services available to every one of your employees. It is just one more example of the value Chambers Plan can provide. We can find a Plan that is right for you! Visit our website today at www.chamberplan.ca to find out why Chambers Plan is Canada's #1 group health insurance plan for small firms.
For your FREE quote call Cory or Kevin at Heartland Financial Group – 306.691.7777


We can find a plan that is right for you! Visit our website today at www.chamberplan.ca to
find out why Chambers Plan is Canada's #1 group health insurance plan for small firms.
First Data - Merchant Services

Moose Jaw Chamber of Commerce would like to help your business succeed in every way possible. We have partnered with First Data, a leader in payment processing solutions, to offer you easy and affordable merchant processing programs to meet today's consumer demands.
Fast access and improved efficiency. All standard with First Data Merchant Services.
Visa®, MasterCard®, Interac®, American Express® and Discover® credit cards – all organized into a single source solution with one statement and a single deposit account
Quick access to your account anywhere, anytime via ClientLine® online reporting
Choose from a wide variety of advanced processing technologies; EMV Chip terminals, e-Commerce solutions and telephone payments, and Mobile PayTM
Innovative payment options for credit, debit, gift cards, loyalty and more
Credit Cards

Offer your customers more payment options by accepting credit cards including Visa®, MasterCard®, American Express®, Discover®, Diners Club International® and JCB® credit cards.

Debit Cards

Debit transactions are the fastest growing form of electronic payment. This method of payment is convenient for your customers and offers you faster checkout times and higher transaction amounts.

EMV and PCI Compliance

Security of your transactions and customer card information is extremely important. With First Data's terminals you can be assured of having a compliant terminal with the latest Chip card technology available.

Gift Cards

Build your brand and increase your sales with gift cards. Gift cards can bring in new customers and gift card customers tend to spend more than just the value of the gift card.

Terminals

Accepting cards is easy for you and your customers with First Data's innovative card acceptance solutions. Whether you need a virtual terminal using your PC, a standalone terminal, want to make a telephone transaction, or use your Smart phone to accept payments – we have the equipment and processing capability you need to help your business.
Ask us how we can take your business to the next level!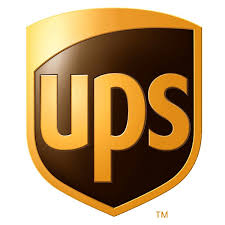 Chamber members, take advantage of the UPS Members Benefit Program and save on a variety of UPS services!
You'll receive 30% off small package shipments within Canada, to the U.S. and to worldwide destinations, 25% off imports into Canada, discounts starting at 75% off freight shipments and more. Plus, UPS is committed to providing value that goes beyond cost and on-time delivery.
Customized solutions and reliable services drive greater efficiency and streamline internal processes. New and existing customers can enroll for free!
To get started today, call 1-800-MEMBERS (1-800-636-2377), M-F, 8 a.m. – 6 p.m. EST. In addition, you can get 10% off printing, packaging, and mailbox rentals at The UPS Store®. Click here to obtain The UPS Store 'Get More' card.
Esso Business and Fleet Card Program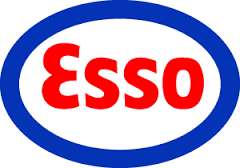 Imperial Oil is pleased to offer the opportunity to enroll in the Esso Business and Fleet Card program offering member fuel rebates!
See http://www.essofleetoffers.com/CHAMBER for more information!